All the hangout messages send on WhatsApp , Snapchat , Facebook , Viber , etc can be tracked using this app. Phone call recording — the hidden or loose conversations can be spied using this feature. It has the capacity to record conversations along with details like date stamp, time stamp, and call duration. Hearing of voice or conversations can be held clearly using this awesome feature. Ambient listening — do you know that surrounding voice can be tracked using a special feature called the Ambient listening feature. No matter whether the suspect is in mall, restaurant, or bar, the surrounding voice can reveal all the truth.
You can hear up that voice and trust it, it can do cool things like tracking hidden secrets. GPS tracker — do you know why your employee always make an excuse of being late?
Or where is your kid currently? If the answer is no, then it is good to use the GPS location tracking feature that allows you to know the live location of the suspect.
Track Everything You Want To Know
You can catch you cheating spouse red-handed or snatch the kid straightaway from malls or bars. The era is getting worse as every single day passes, so it becomes essential to keep an eye over the kid or spouse. Monitor web history — want to know what your kid or spouse is doing right now on the web? The Internet has benefited the people immensely from the s and it is currently making the lives of people better through sites. Anyone can stream through pages but there are lots of sites that offer adult content and teenagers are more prone to these things.
You can know what all URLs he or she visited last night.
Used worldwide
This will disclose all the things about the suspect. Access multimedia files — this feature allow you to access multimedia files. These days the kids click and make videos more often than earlier it used to be. All the clicked pictures, recorded videos, and other documents can be spied using this feature. See who is leaking business details secretly under your nose. Why kids make strange faces can be known using this feature.
Spy Phone App Hidden (Whatsap,SMS,Messenger Access) With Appmia
Address book — the address book feature allows you to go through the entire phone book and see the names and numbers of the people present on the list. Scroll down each and every number and see the details. The latest and newest apps and software have made our lives easier than ever. But on the other side, our life has become full of risks and dangers. This all happened because of technology, the internet, smartphones, and social media apps. There is no denying that we are not safe online at all. Our kids are bullied online, teens are trolled badly and the predators leave no stone unturned to harass the kids.
For these dangers and risks, we need a really powerful and advanced tracker which can help us in this regard. BlurSPY cellphone spy app makes it possible. Yes, it is the solution to all of your bullying, trolling and harassment problems. It is the ultimate parental control app for parents as well as the perfect android tracker for corporate level organizations.
Packed with a bundle of advanced and essential features like message tracker, GPS location tracking, Track social media , locating kids and teens, website history tracking, blocking illicit content, tracking multimedia, and many other features make it the true savior in the modern-day world. It is not possible for any parents to find out what their kids are doing online. It is a fact that most of the children nowadays have smartphones. When they are connected to the internet, they cannot stop using social media and dating sites.
They also access adult and porn content. Kids have every opportunity these days to view the content and material of their choice. Parents can never stop their kids from using the internet and accessing websites of their choice. It does not even work if the parents are very caring and loving. Even innocent kids make this mistake.
free sms spy android.
galaxy on fire 2 app spy.
win spy software 9 9 pro download.
spy kit for iphone 6 Plus?
spyware for iphone 6s Plus without jailbreaking?
mobile tracking software download;
So what is the solution then? The fix to all these problems is BlurSPY phone spy app. Yes, the parents need an ultimate and a perfect parental control tool which allows them to monitor and track their kids all the time around. Remote tracking also becomes mandatory in such cases. BlurSPY will let the parents save their children from social media dangers and monitor their internet and social media use.
№1 Cell Phone Spy App for any Smartphone | mSpy™
It is the best app for offline tracking as well. Online activities like social media use, internet history, list of apps and such other stuff can be tracked. Apart from this, Cell phone surveillance also tracks live locations, text messages, monitors calls, checks multimedia, captures the screen of the device, bugs mic as well as camera, tracks passwords and pattern locks and whatnot.
BlurSPY is a complete package for a family. Everyone within the family will remain under control of this wonderful and advanced android tracking app.
According to the laws, the use of parental control apps is legal in every case. However, the parents have to ensure transparency in this regard. Coming to BlurSPY, it is safe to use for tracking and monitoring kids. Parents should use it within the limits. All the parents these days are concerned with the activities of their children. So they need a solution that helps them track their children. BlurSPY is the ideal option in this regard.
Children should be informed by their parents. Similarly, many companies want to protect their business data, secrets and important information in the workplace. They are rightful to use phone monitoring software in order to improve workplace security.
In the banking sector, most of the senior employees are tracked by their bosses.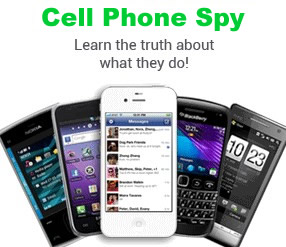 Spy on cell calls
Spy on cell calls
Spy on cell calls
Spy on cell calls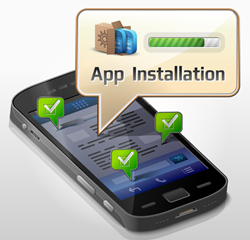 Spy on cell calls
Spy on cell calls
Spy on cell calls
Spy on cell calls
---
Copyright 2019 - All Right Reserved
---